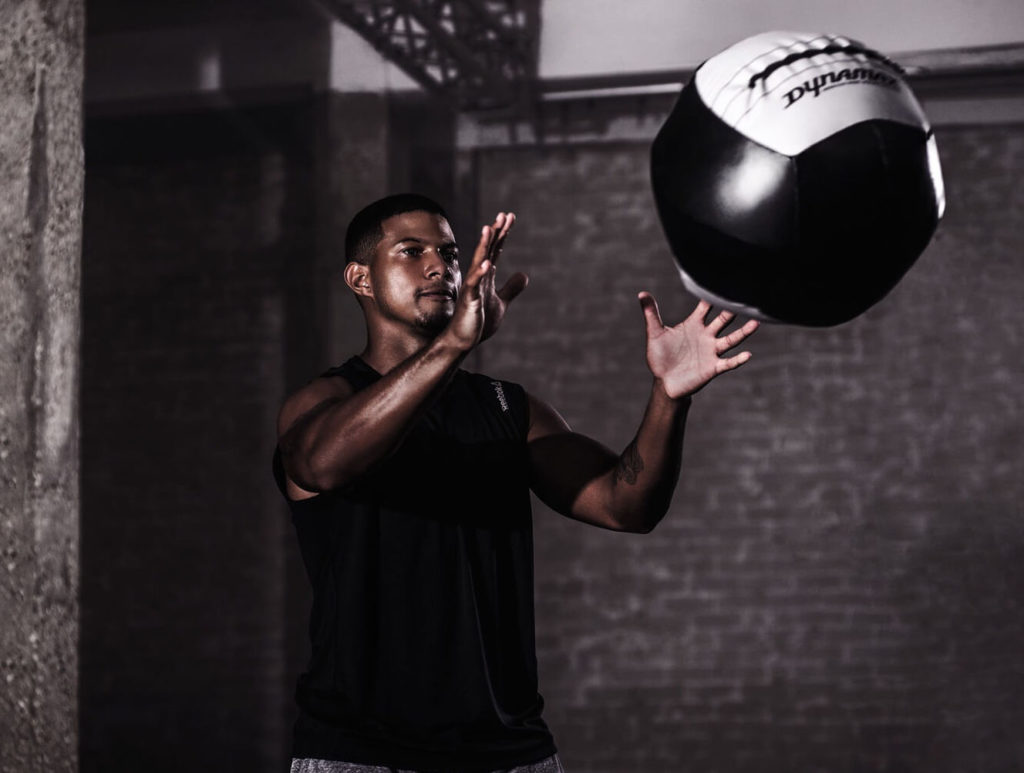 The ZIVA® Performance 8 Piece Storage Tree not only cradles each piece with 2mm thick steel tubing, but also serves as an eye-catching display that matches the equipment's aesthetic for a fantastic fusion of form and function.
Black-metal tower that holds up to eight 14" medicine balls
Safe and secure
Space-saving design
Measurements
How to Use Medicine Balls?
From chest passes to rotations, there are many ways to use this fitness tool during your workouts. To help you get the most out of your mighty medicine ball, we've created a list of our favorite exercises with steps and videos to get you started.
Can Dynamax Medicine Balls Be Slammed?
We've been asked this question a lot, as many medicine ball workouts and exercises incorporate some form of slamming. Although you may think slamming a medicine ball has no effect on its overall health, it actually does. That is why we encourage users not to slam our Dynamax medicine balls.
Our Dynamax Elite MMA, Atlas, Reebok and other balls aren't crafted the same as traditional medicine balls. When you slam a Dynamax medicine ball, you could potentially cause a material alteration. Such an alteration could misshapen your Dynamax ball and damage its infrastructure. Because of this, slamming a Dynamax medicine ball can now affect or even void your Dynamax warranty. We strongly encourage wall balls and medicine ball tosses instead.