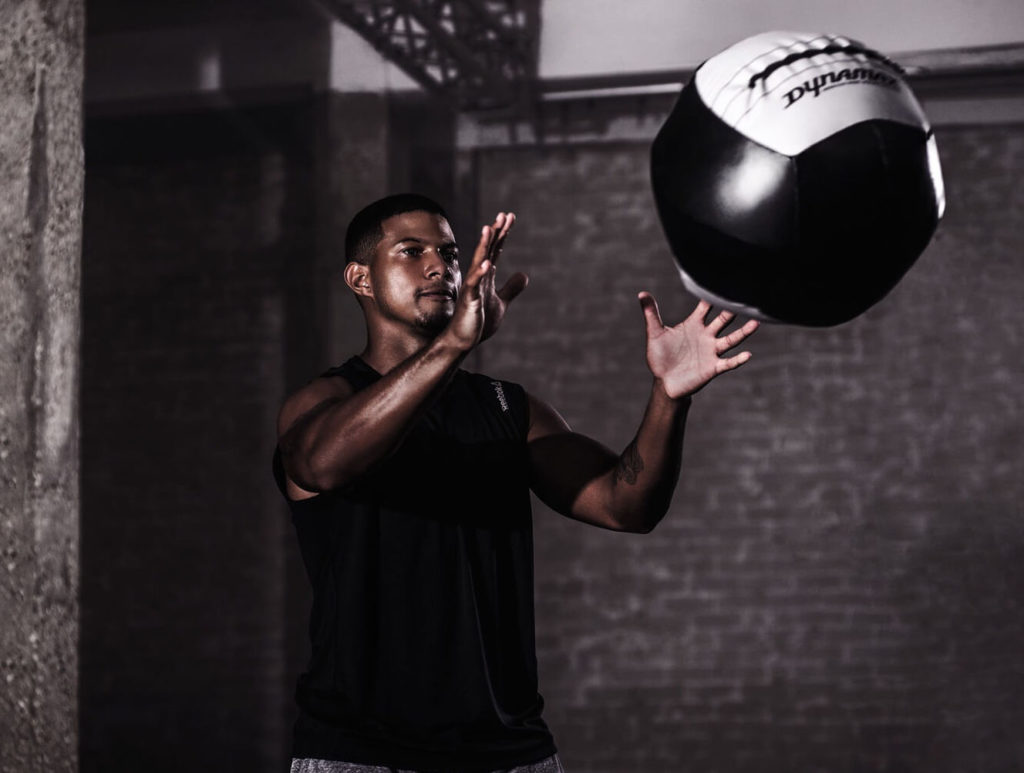 Dynamax was founded by two coaches who identified a gap in the market for specialist exercise balls which were strong enough to withstand high impact workouts but soft enough to not injure your partner whilst training. The Dynamax ball exceeds these requirements and has become the preferred choice for athletes for over 30 years.
All balls are 14" in diameter, moisture resistant and are made from 70% post-consumer recycled materials. Both design and construction ensure that they will remain dimensionally stable and balanced even after years of use. Our trade secret and craftsmanship guarantee that each ball, regardless of weight, has a friendly feel and will absorb high-velocity impact, making for a fun and vigorous workout.
Join our active community on Instagram to find out what type of workouts people are doing with our medicine balls and the fun people are having while training.
How to Use Medicine Balls?
From chest passes to rotations, there are many ways to use this fitness tool during your workouts. To help you get the most out of your mighty medicine ball, we've created a list of our favorite exercises with steps and videos to get you started.
What Weight Should I Choose?
The key rule when choosing a weight is that the ball should be heavy enough to provide resistance, but not so heavy as to alter the structure and speed of the selected movement. 4, 6 and 8 lb balls will work for any participant. Even though the resistance is the same, the speed will increase with the strength, size and power of the individual. Heavy medicine balls are used where slower, more strength related exercises are featured.
We have over 7 different types of weighted balls to meet your fitness goals as well as creating a fun and effective workout no matter your level. The Dynamax ball is not only reliable and enjoyable to use, but environmentally friendly too – making it the perfect essential for your exercise sessions!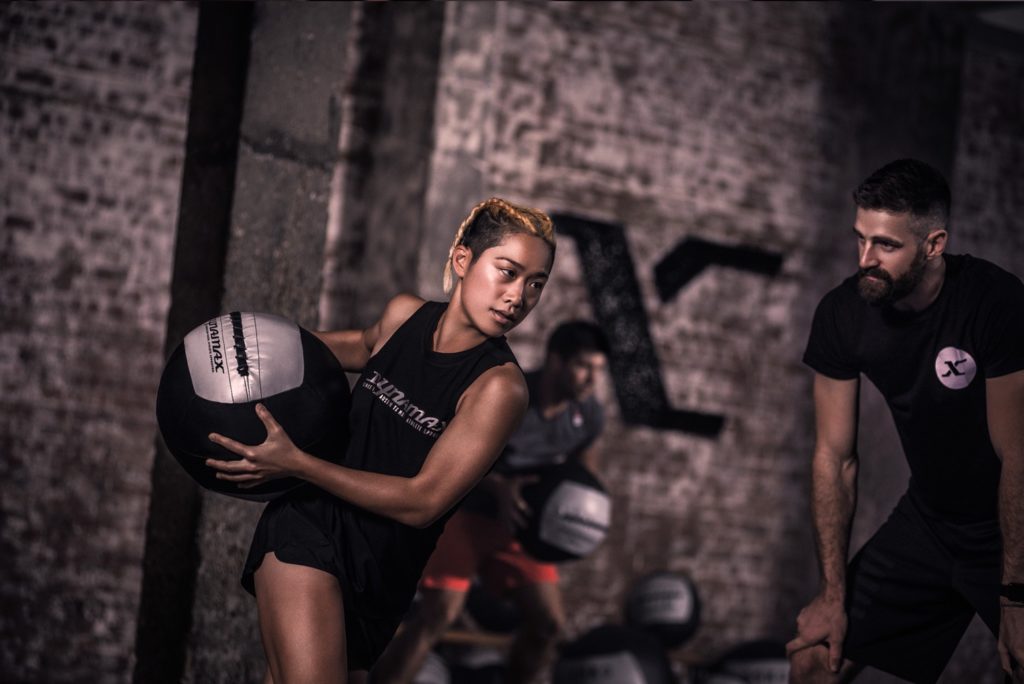 Take 20% off orders of 20+ balls – excludes overstock, starter kits and accessories*
*Coupons can not be combined or additionally applied to overstock items and accessories.
Please keep in mind that customers are only allowed to order 50 balls at a time. For orders exceeding 50 balls, please contact us directly at orders@medicineballs.com.
Don't see a color or color combination you like? Contact us directly to see how we can assist you. Please note that the color of our Dynamax balls may look different than what you see on your computer screen on a real product.